Riding Pleasure Unleashed
With its smooth revving V-Twin engine tucked into a slim and lightweight trellis frame, the SV650X combines power and agility with classic café racer looks.
Dual Spark 90° V-Twin
The V-Twin engine is a marvel of engineering with superb versatility. While at lower RPM, this engine delivers powerful torque that's easy to handle and a deep robust sound. Open the throttle to mid-range, and the power of the engine's response is linear and smooth, yet always under your control. Then at higher RPM, the V-Twin has performance ready to go.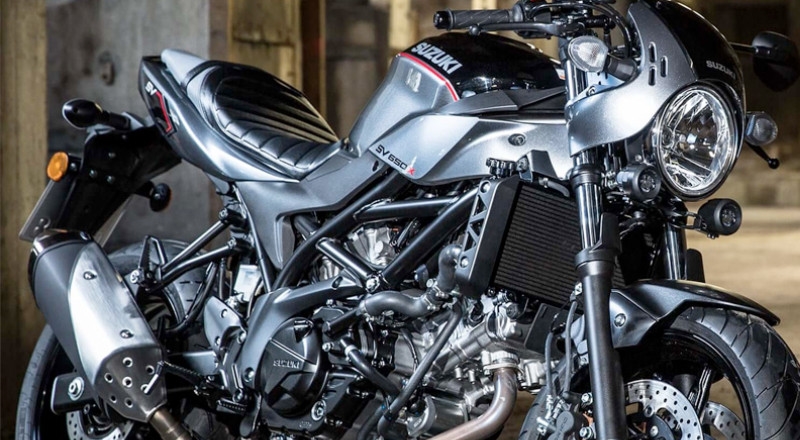 V-Twin Power For The Street
The SV650X's 645cc, DOHC, 90° V-Twin engine is calibrated with irregular firing intervals to create a unique heartbeat-like sound and linear power delivery. The engine has a broad range that's extremely rider friendly. Combine this power plant with the SV650X's slim design and lightweight body, and you have a riding experience that will bring reward and enjoyment every time you turn the key.
Dual Spark Technology
Suzuki's Dual Spark Technology utilises two spark plugs per cylinder for precision ignition. What's more, by employing high-performance nickel-alloy spark plugs instead of iridium plugs, Suzuki has managed to minimise replacement costs for owners without sacrificing performance. The result is increased combustion efficiency, smoother power delivery, lower fuel consumption and lower emissions.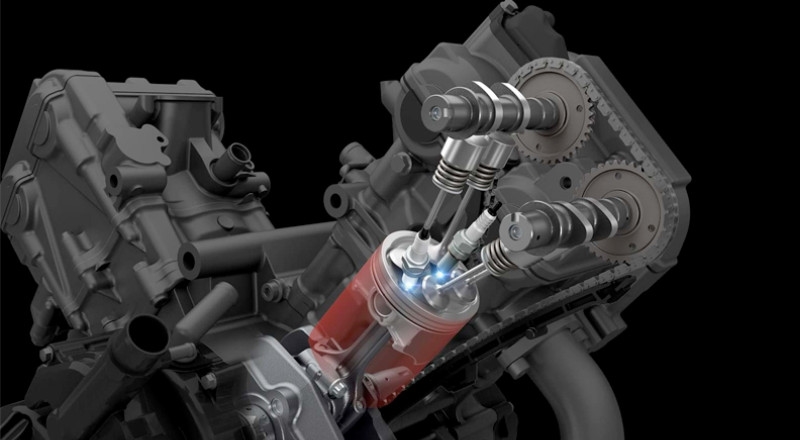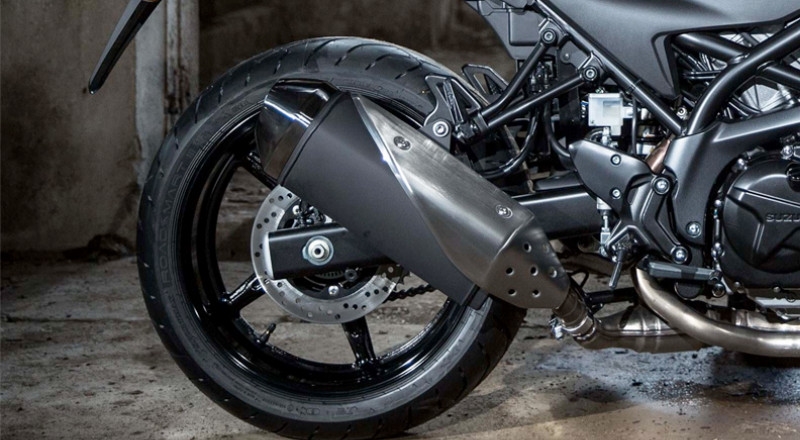 Exhaust System
The SV650X's advanced exhaust system has been designed to be light and compact, while still conforming to strict new emission standards. What's more, the design also contributes to the SV650X's excellent power delivery and produces a great exhaust sound too.
Advanced Rider Technology
The SV650X is equipped with some of the most advanced rider technology available, including Low RPM Assist and Suzuki Easy Start System.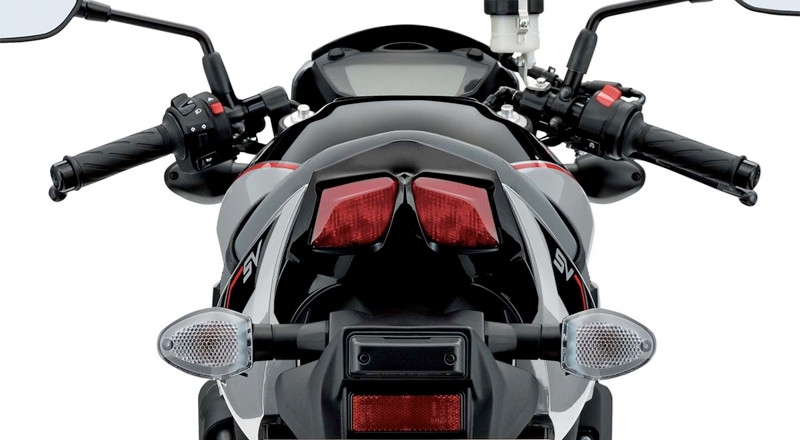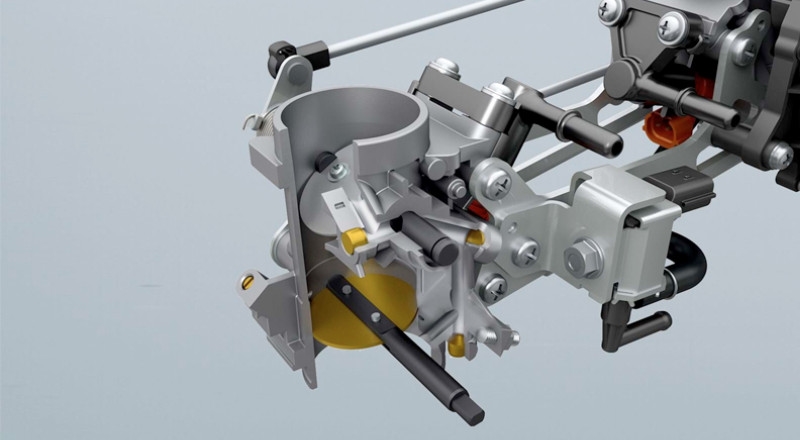 Low RPM Assist
The SV650X comes with Suzuki's Low RPM Assist function that utilises the Idle Speed Control (ISC) to help boost engine rpm in launching operation or running at low speed. This new feature helps suppress engine stalls when running at slow speeds, resulting in better start control and operation especially in stop-and-go traffic.
Suzuki Easy Start System
The Suzuki Easy Start System engages the starter motor at a precisely timed pre-set interval to start the motorcycle with just a push of a button. A computerised 32-bit ECM checks the status and disengages the starter motor immediately after start.